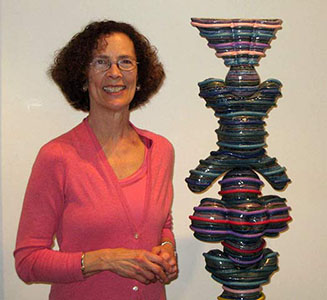 Diane Marimow is currently an Associate artist at The Clay Studio in Philadelphia, as well as, an educator at the Philadelphia Museum of Art.
She received a graduate degree in Art from Tyler School of Art and taught art to children and young adults in public and independent schools on the East Coast for more than 30 years.
Diane has exhibited her ceramic sculptures and wall pieces in galleries in Pennsylvania, New Jersey and Arizona.  Her sculptures reside in private collections throughout the U.S.- including one that was purchased by the Berman Institute of Bioethics at Johns Hopkins University.
For Diane's resume click here